99% Nootropics Coluracetam CAS 135463-81-9
Wuhan Hengheda Pharm Co.,Ltd

China

Immediately after payment

10kg/month
Product name: Coluracetam
Min 99%
Direct manufacture
Bulk quantity


| | |
| --- | --- |
| Product Name | Coluracetam |
| Other Name | N-(2,3-Dimethyl-5,6,7,8-tetrahydrofuro[2,3-b]quinolin-4-yl)-2-(2-oxopyrrolidin-1-yl)acetamide |
| CAS No. | 135463-81-9 |
| Appearance | White powder |
| Purity | 99% |
| MF | C19H23N3O3 |
| Storage | Room temperature |
| Shelf Life | 2 years |
| Grade | Food Grade |

Coluracetam (BCI-540, or MKC-231) is a fat-soluble nootropic in the racetam-class of compounds. Coluracetam is much more potent than the original racetam, Piracetam.

1. Brain Optimization: Coluracetam is a choline uptake enhancer which boosts the effects of choline in your brain. It increases the production of acetylcholine (ACh) through HACU. Resulting in better learning and memory.
2. Neurotransmitters: Coluracetam desensitizes glutamate (AMPA) receptors in your brain.Which boosts neural signaling by increasing the effectiveness of glutamate. Resulting in better focus and concentration.
3. Mood & Anti-anxiety: Coluracetam is effective in treating anxiety and depression. Even in people suffering from major depression and who do not respond to SSRI's.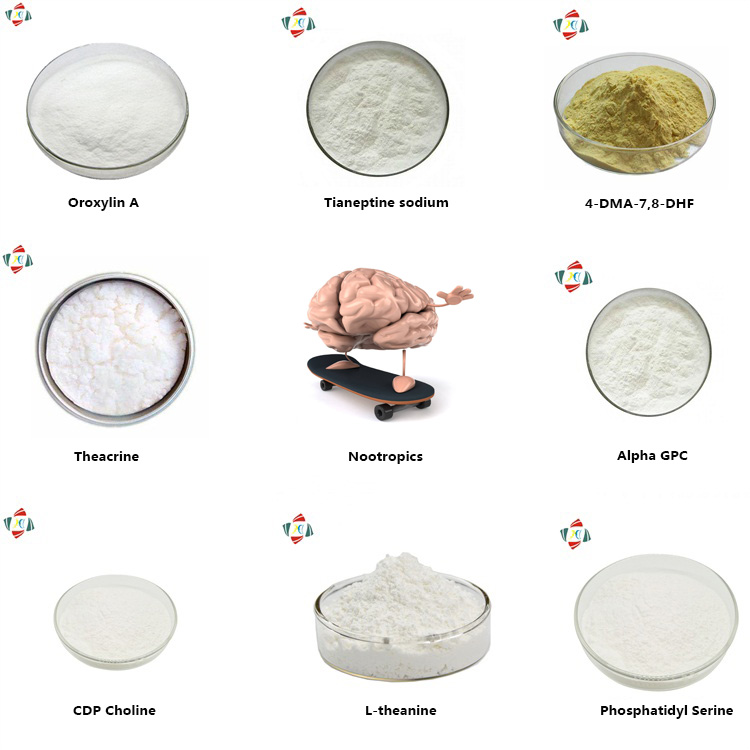 Every batch of our product was tested by authorized independent third party, Analysis testing center, Shanghai branch, Chinese Academy of Science. We send goods to customers with test report and COA. Our products were also tested by American Analytical Chemistry Laboratories and Chromadex too.
...more