Apiin CAS 26544-34-3 Standard Sample For Research
HHD

WuHan

within 3-5 working days

10-20kg per month
Apiin is a natural flavonoid, a diglycoside of the flavone apigenin found in the winter-hardy plants parsley and celery. The glycoside moiety at carbon-7 of apiin, O-β-D-apiofuranosyl(→)2-β-D-glucosyl, is carried by several other flavones in parsley plant and seed.
Apiin CAS 26544-34-3 Standard Sample For Research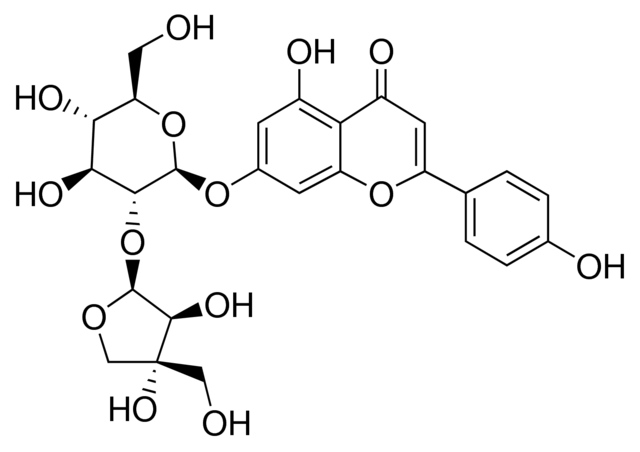 English Name:Apiin
Test Method:HPLC
Purity:HPLC≥98%
[Synonyms]
7-[(2-O-D-Apio-beta-D-furanosyl-beta-D-glucopyranosyl)oxy]-5-hydroxy-2-(4-hydroxyphenyl)-4H-1-benzopyran-4-one
[CAS No.]26544-34-3
[Mol. Formula]C26H28O14
[Mol. Weight]564.49
[Botanical Source]Celery seed, Anthemis nobilis, Apium graveolens, Matricaria chamomilla [Syn. Matricaria recuJita, ircia hirsuta, Petroselinum crispum
[Purity]>98% 99% by HPLC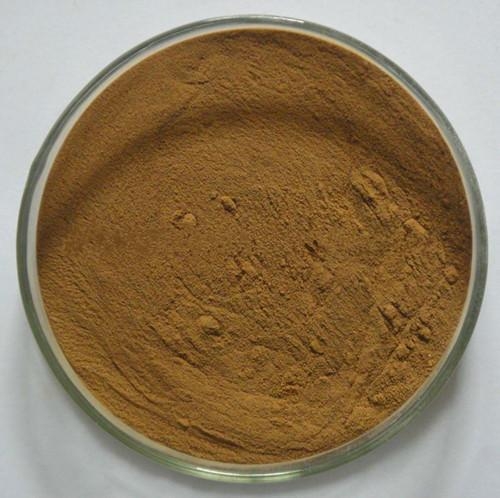 What`s the main function of Celery seed extract powder/98% Apiin?
1. Apiin has potential to reduce the risk of cancer since it has anti-tumor activity. It can induce the apoptosis of human gastric cancer cells via activating mitochondrial signal transdution pathway and promotes proliferative inhibition and apoptotic induction of human acute myeloid leukaemia HL-60 cells by cisplatin (DDP)
2.Apiin also could potentially be useful in allergic conditions since it can have anti-inflammatory properties.
3.Apiin,is a non-toxic plant flavonoid,having been shown to free radical scavenging properties and antioxidant effects.
4.Apiin is antiviral agent for the treatment of HIV and other infections.
5.Apiin has anti-hypertensive effects.
Every batch of our product was tested by authorized independent third party, Analysis testing center, Shanghai branch, Chinese Academy of Science. We send goods to customers with test report and COA. Our products were also tested by American Analytical Chemistry Laboratories and Chromadex too.
...more