Wuhan HHD Obtusin CAS 70588-05-5 Standard Sample For Research
HHD

WuHan

within 3-5 working days

30-50kg per month
Cassia seed extract is an natural herbal extract which is extracted from the dried ripe seed of the Cassia plant. At the same time, cassia seed extract is beneficial for intestine, liver, large intestine and vision.
Obtusin CAS 70588-05-5 Standard Sample For Research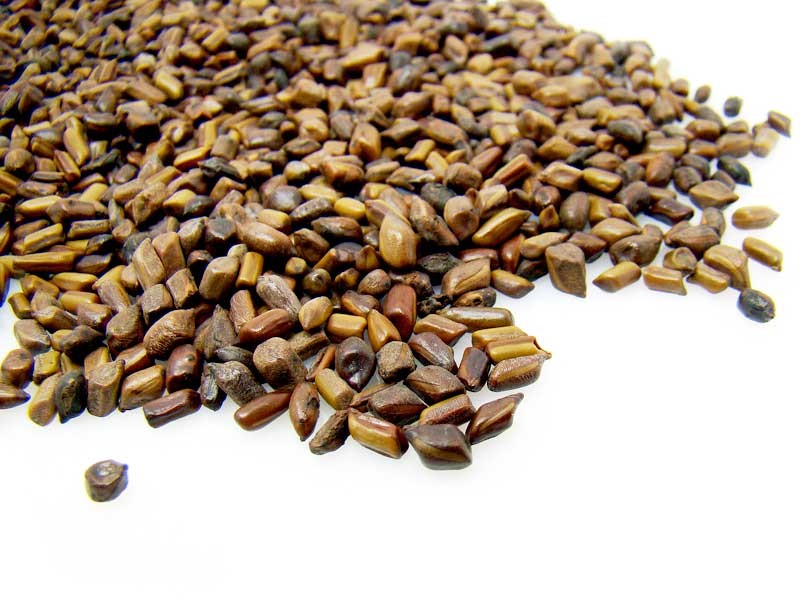 The seeds of the Cassia plant are known as jue ming zi in China and were used extensively in ancient Chinese medicine for its curing properties. These small seeds vary in color from brownish green, yellow to dark brown. These seeds have a salty, sweet and slightly bitter taste.
Cassia seeds are usually cleaned and dried before use and can be utilized either directly or in powdered form for extracting its goodness efficiently. It can also be used as a substitute for your regular coffee by roasting and grinding the dried seeds. This seed is also known by its Latin name, Semen Cassiae.
Chemical Properties of Obtusin
Molecular Structure: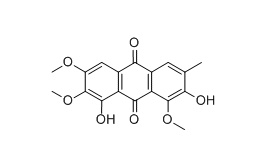 Cas No.
70588-05-5
COA
Available
PubChem ID

155380

Appearance

Powder

Formula
C18H16O7
M.Wt

344

Type of Compound

N/A

Storage
Desiccate at -20°C
Solubility
Soluble in Chloroform,Dichloromethane,Ethyl Acetate,DMSO,Acetone,etc.
Chemical Name
1,7-dihydroxy-2,3,8-trimethoxy-6-methylanthracene-9,10-dione
SMILES
CC1=C(C(=C2C(=C1)C(=O)C3=CC(=C(C(=C3C2=O)O)OC)OC)OC)O
Standard InChIKey
CFLNHFUPWNRWJA-UHFFFAOYSA-N
Standard InChI
InChI=1S/C18H16O7/c1-7-5-8-12(18(25-4)13(7)19)15(21)11-9(14(8)20)6-10(23-2)17(24-3)16(11)22/h5-6,19,22H,1-4H3
General tips
For obtaining a higher solubility , please warm the tube at 37 ℃ and shake it in the ultrasonic bath for a while.Stock solution can be stored below -20℃ for several months.
We recommend that you prepare and use the solution on the same day. However, if the test schedule requires, the stock solutions can be prepared in advance, and the stock solution must be sealed and stored below -20℃. In general, the stock solution can be kept for several months.
Before use, we recommend that you leave the vial at room temperature for at least an hour before opening it.
About Packaging
1. The packaging of the product may be reversed during transportation, cause the high purity compounds to adhere to the neck or cap of the vial.Take the vail out of its packaging and shake gently until the compounds fall to the bottom of the vial.
2. For liquid products, please centrifuge at 500xg to gather the liquid to the bottom of the vial.
3. Try to avoid loss or contamination during the experiment.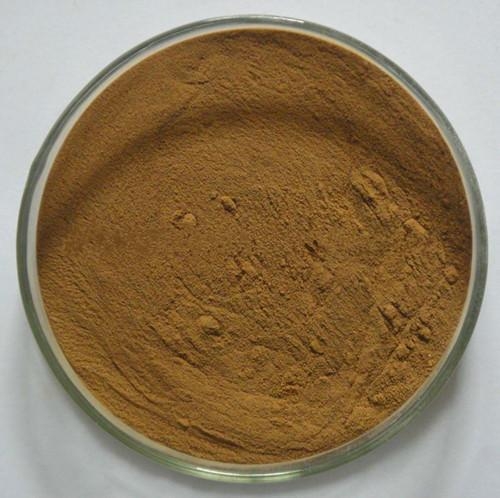 What`s the main function of Obtusin/ Cassia seed extract?
1. Improves Digestion Of Food
2. Prevents Constipation
3. Combats Microorganisms
4. Treats Eye Problems
5. Lowers Hypertension
6. Maintains Cholesterol Levels
7. Helps In Weight Loss
8. Relieves Cold and Flu
9. Promotes Sleep
10. Soothes Body Pain
What`s the application of Obtusin/ Cassia seed extract?
Cassia seed extract can used in food, beverage, health supplement and medicine.
Every batch of our product was tested by authorized independent third party, Analysis testing center, Shanghai branch, Chinese Academy of Science. We send goods to customers with test report and COA. Our products were also tested by American Analytical Chemistry Laboratories and Chromadex too.
...more