Wuhan HHD Baicalin CAS 491-67-8 Standard Sample For Research
HHD

WuHan

within 3-5 working days

100-200kg per month
Scutellaria baicalensis (Chinese Skullcap) is a traditional chinese medicine for the purposes of cardiovascular and cognitive health as well as longevity. It appears to be a good source for flavonoid compounds, and some components are quite potent.
Natural Scutellaria Baicalensis Root Extract 85% 90% Baicalin
Baicalin Info:
Product name

Baicalin

Latin name

Scutellaria baicalensis georgi.L

Chemical names

B-D-Glucopyranosiduronic acid, 5, 6-dihydroxy-4-oxo-2-phenyl-4H-1-benzopyran-7-yl

Used part

Root

Appearence

Light yellow powder

Odor

Characteristic

CAS NO.

21967-41-9

Molecular Formula

C21H18O11

Molecular weight

446.35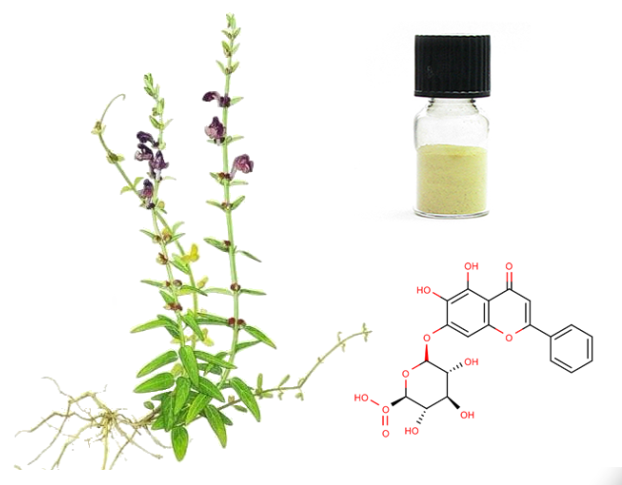 What`s the main function of Baicalin?
1. Lowers Anxiety
2. Neuroprotective
3. Fight Cancer
4. Protects the Liver
5. Improves Lung Function
6. Help Your Eyes
What`s the application of Baicalin?
1. In pharmaceutical field:
As pharmaceutical raw materials for clearing heat, anti- inflammation, detumescence and so on.
2. In health product industry:
As products effective ingredients for improving blood circulation and soothing the nerves.
Every batch of our product was tested by authorized independent third party, Analysis testing center, Shanghai branch, Chinese Academy of Science. We send goods to customers with test report and COA. Our products were also tested by American Analytical Chemistry Laboratories and Chromadex too.
...more