Wuhan HHD 11-Hydroxycamptothecin CAS 19685-09-7 Standard Sample For Research
HHD

WuHan

within 3-5 working days

30-50kg per month
Description: 10-Hydroxycamptothecin (10-HCPT), an indole alkaloid isolated from a Chinese tree, Camptotheca acuminate, inhibits the activity of topoisomerase I and has a broad spectrum of anticancer activity in vitro and in vivo.
11-Hydroxycamptothecin CAS 19685-09-7 Standard Sample For Research
Product name:10-hydroxy camptothecin
Latin Name: 10-hydroxycamptothecin
Extract Part: Leaf
CAS NO:19685-09-7
MF:C20H16N2O5
Mol Weight:364.35
Purity: ≥98.0% by HPLC
Appearance: Light Yellow Crystal Powder
Test method: HPLC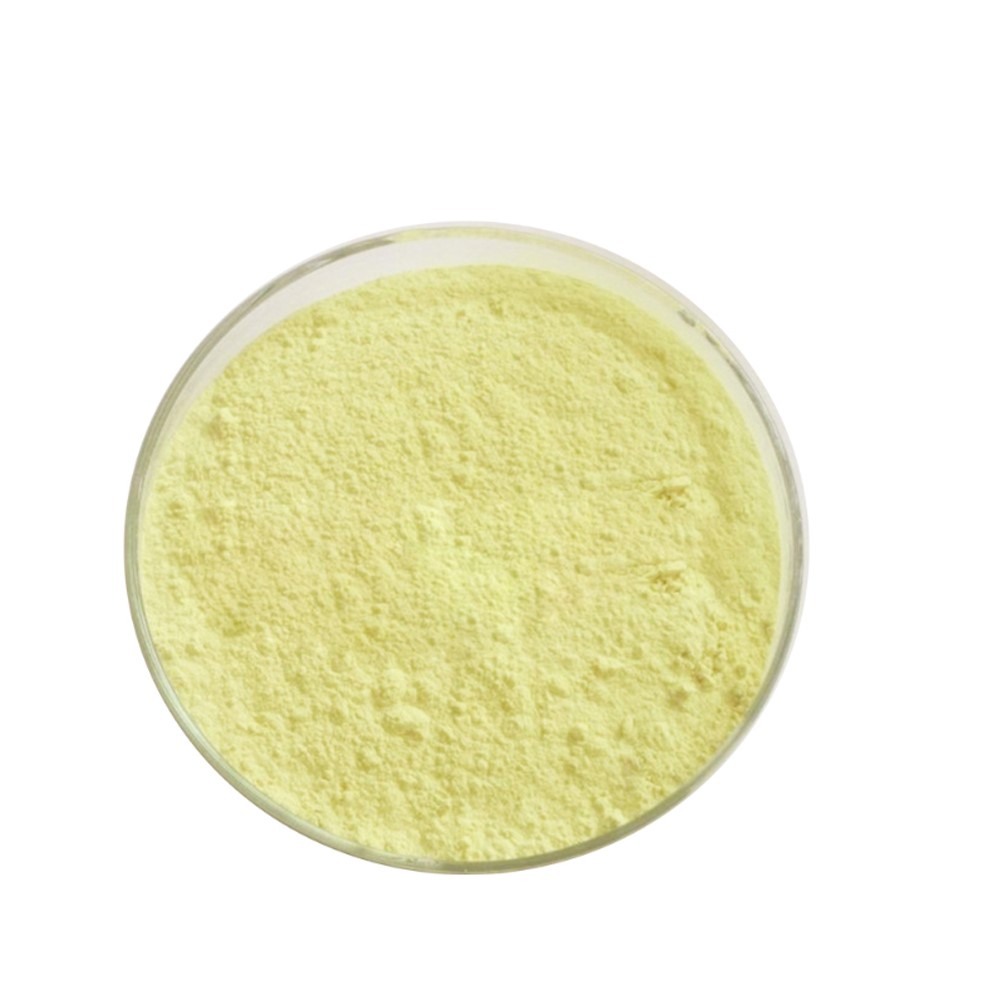 Camptothecin is an alkaloid derived from the Chinese tree Camptotheca acuminata Decne. Camptothecin and its derivatives are unique in their ability to inhibit DNA Topoisomerase I, by stabilizing a covalent reaction intermediate termed the cleavable complex which ultimately causes tumor cell death.In clinical settings it is widely believed that camptothecin analogs exhibited remarkable anti-tumor and anti-leukaemia activity. Topoisomerase is a basilic enzyme in the process of DNA replication responsible for the winding / unwinding of the supercoiled DNA composing the chromosomes. If the chromosomes cannot be unwound, transcription of DNA messages cannot occur so that the protein cannot be synthesized, which ultimately causes cell death.Application of camptothecin in clinical settings is limited due to serious side effects and poor water-solubility. At present, some camptothecin analogs—either semi-synthetic or synthetic drugs based on camptothecin—have been applied as cancerous therapy such as topotecan and irinotecan, while others have obtained satisfying curative effects in clinical applications.
10-hydroxycamptothecin is the derivative of camptothecine that is a micro-alkaloid from camptotheca Acuminate (a tree native to mainland China). is a kind of pharmaceutical intermediate, an alkaloid originally isolated from the Camptotheca acuminata, exerted inhibitory effects on DNA topoisomerase (Topo )and has anticancer activity in vitro and in vivo. It can also induce differentiation of leukemia MELCand HL-60cells. The purpose of this study is to investigate the proliferation-inhibiting and differentiation-inducing actions of HCPT on human hepatoma Hep G2 cells.
Every batch of our product was tested by authorized independent third party, Analysis testing center, Shanghai branch, Chinese Academy of Science. We send goods to customers with test report and COA. Our products were also tested by American Analytical Chemistry Laboratories and Chromadex too.
...more