Wogonin CAS 632-85-9 Standard Sample For Research
HHD

WuHan

within 3-5 working days

100-200kg per month
Chinese scullcap (Scutellaria baicalensis) is different from a related plant called American scullcap (Scutellaria laterifolia). Used more extensively in Asia than in the Americas or Europe, scullcap contains active flavonoids, chemicals that have a wide range of effects in the body. Two of its flavonoids, baicalin and wogonin, are known to be anti-inflammatory. Inflammation is the body response to irritation, injury, or infection. It usually includes pain, redness, and swelling in the area of the damage and it can occur within body tissues as well as on the surface of the skin. Both oral and topical forms of scullcap are being tested to treat inflammatory conditions that range from dermatitis to inflammatory bowel disease.
Wogonin CAS 632-85-9 Standard Sample For Research
Product name: Scutellaria Baicalensis Extract
Latin name: Scutellaria baicalensis georgi.L
Part used: Root
Appearance: Light yellow crystalline powder

Active ingredient:Wogonin
Specification: 85%-98%
Test method: HPLC
Usage: It can be used not only in medicine, but also in cosmetics. It is a very good raw material for functional cosmetics.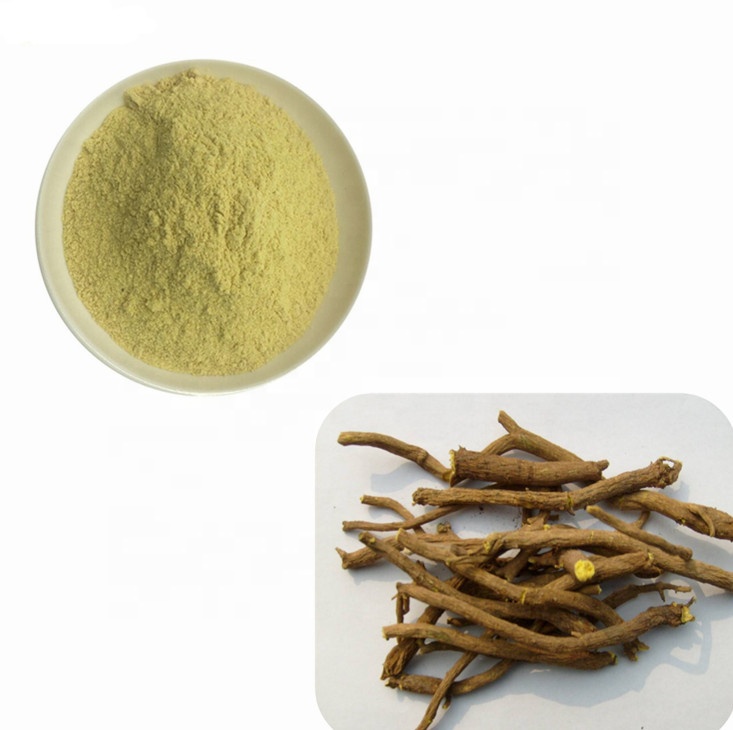 What`s the main function of Scutellaria baicalensis extract powder?
1. Scutellaria baicalensis extract powder can remove oxygen free radicals;
2. Scutellaria baicalensis extract has antibacterial, diuretic, anti-inflammatory effect;
3.Scutellaria baicalensis extract powder can be used for the treatment of paralysis after cerebrovascular disease;
4. Scutellaria baicalensis extract powder used to reduce cerebral vascular resistance, improve blood circulation, increase cerebral blood flow and has anti-platelet aggregation effect.
Every batch of our product was tested by authorized independent third party, Analysis testing center, Shanghai branch, Chinese Academy of Science. We send goods to customers with test report and COA. Our products were also tested by American Analytical Chemistry Laboratories and Chromadex too.
...more