Weight Loss Olive Leaf Extract Oleuropein 15% 25% 50% CAS 32619-42-4
HHD

WuHan

within 3-5 working days

100-200kg per month
Oleuropein is a glycosylated seco-iridoid, a type of phenolic bitter compound found in green olives, olive leaves, and argan oil. During processing of inedible green olives for human consumption as table olives, oleuropein is removed from olives by immersion in lye.. Basic research. In preliminary laboratory research, oleuropein had activity as an agonist of the G-protein estrogen receptor.
Weight Loss Olive Leaf Extract Oleuropein 15% 25% 50% CAS 32619-42-4
Oleuropein is the active ingredient found in green olives and olive leaf. Olive leaf extracts; are made from the fresh or dried leaves of the same plant species that produces olive fruit and olive oil. The effectiveness of olive leaf extract depends largely on the rate of oleuropein. Oleuropein and its metabolite hydroxytyrosol have powerful antioxidant activity in vivo and in vitro. In addition, the compounds leine, oleasterol and glycoside oleoside reside within the olive leaf.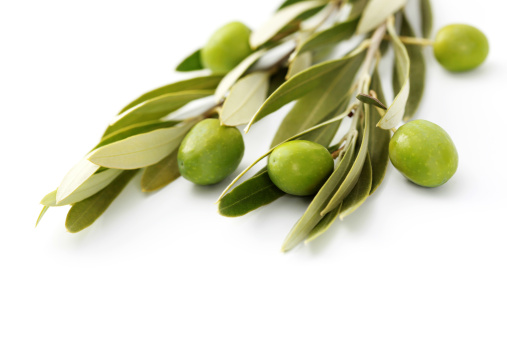 What`s the main function of Oleuropein/ Olive leaf extract ?
1). Anti-oxidant properties
2). Enhance immune system health;
3). Promote cardiovascular health;
4). Fight microbial, viral and fungal infections;
5). Protective effect on osteoporosis.
What`s the application of Oleuropein/ Olive leaf extract ?
Applied in food field, eucommia tea gets widespread concern when it comes on the market.

Applied in health product field, to be added into the capsules, helping the body antibacterial and antiviral, regulating immunity.

3.Applied in pharmaceutical field, to be used as raw materials to reduce blood pressure.
Every batch of our product was tested by authorized independent third party, Analysis testing center, Shanghai branch, Chinese Academy of Science. We send goods to customers with test report and COA. Our products were also tested by American Analytical Chemistry Laboratories and Chromadex too.
...more