Vorinostat CAS 149647-78-9
HHDPHARM

Wuhan, China

IN STOCK

1-5kg/month
Vorinostat (SAHA) | HDAC Inhibitor |
Min 99%
IN STOCK
Fast delivery
Wuhan hengheda Pharm
Vorinostat CAS 149647-78-9
Product name

Vorinostat

Other name

Octanediamide, N1-hydroxy-N8-phenyl-;SAHA=N-Hydroxy-N'-phenyloctanediamide;SAHA, N-Hydroxy-Nphenyloctanediamide, Zolinza;Zolinza (See Suberoylanilide Hydroxamic Acid);Vorinostat;N-Hyrdroxy-N'-phenyloctanediamide;Suberanilohydroxamic acid;Suberoylanilide hydroxamic acid

CAS

149647-78-9

Purity

MIN 99%

MF:

C14H20N2O3

MW:

264.32

Structure

Storage

-20°C Freezer

Solubility

very slightly soluble in water, slightly soluble in ethanol, isopropanol and acetone, freely soluble in dimethyl sulfoxide and insoluble in methylene chloride

Attention

For Research Use only!
Description:
Vorinostat: A Novel Therapy for the Treatment of Cutaneous T-cell Lymphoma
Specification: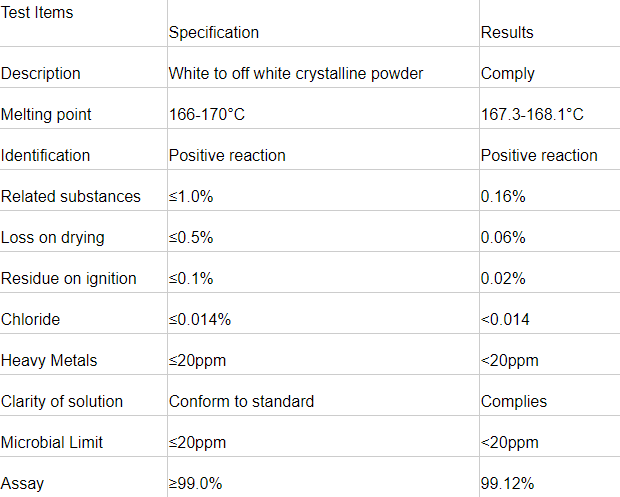 Every batch of our product was tested by authorized independent third party, Analysis testing center, Shanghai branch, Chinese Academy of Science. We send goods to customers with test report and COA. Our products were also tested by American Analytical Chemistry Laboratories and Chromadex too.
...more