Glabridin CAS 59870-68-7 Standard Sample For Research
HHD

WuHan

within 3-5 working days

30-50kg per month
Licorice root contains many anti-depressant compounds and is an excellent alternative to St. John's Wort. As a herbal medicine it has an impressive list of well documented uses and is probably one of the most over-looked of all herbal wonders.
Glabridin CAS 59870-68-7 Standard Sample For Research
Molecular Structure: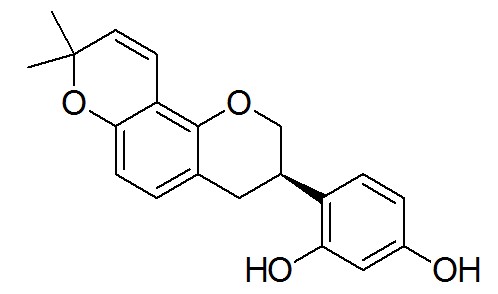 | | |
| --- | --- |
| Product Name | Glabridin |
| Chemical Name | 4-[(3R)-8,8-Dimethyl-3,4-dihydro-2H-pyrano[6,5-f]chromen-3-yl]benzene-1,3-diol; 4-[(3R)-8,8-dimethyl-3,4-dihydro-2H,8H-pyrano[2,3-f]chromen-3-yl]benzene-1,3-diol |
| Analysis | HPLC |
| CAS | 59870-68-7 |
| Molecular formula | C20H20O4 |
| Extract from | licorice |
| Sprcification | 98% |
| Storage | 2-10℃ |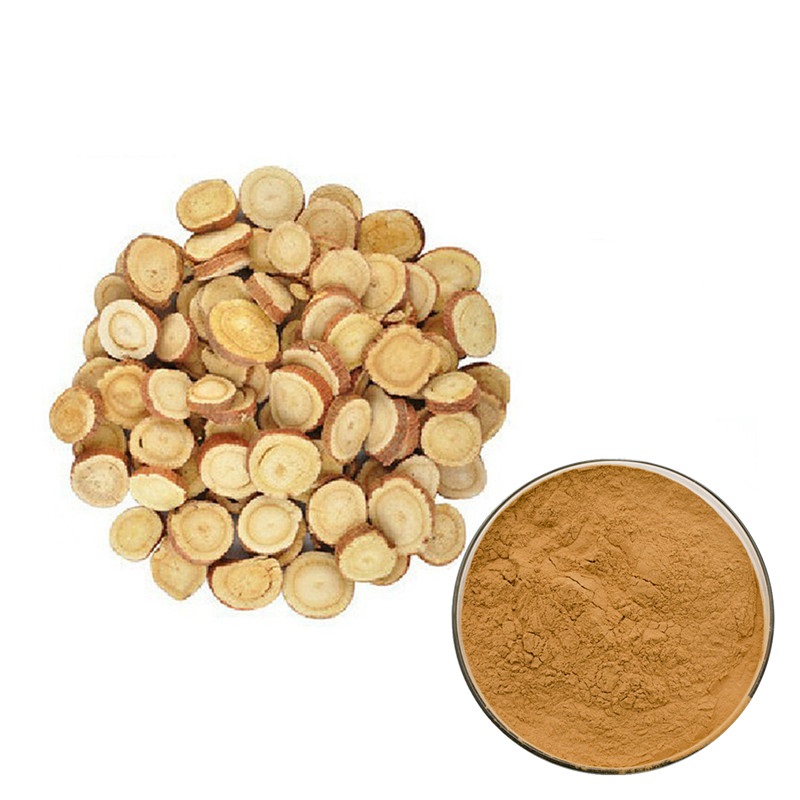 Glabridin is one of the main flavonoids in the glycyrrhiza.It in cytochrome P450 / NADPH oxidation system shows very strong resistance to free radical oxidation, can obviously inhibit the body produced during the process of metabolism of free radical, against sensitive to oxidation of biological macromolecules (DNA), low density lipoprotein LDL and cell wall by free radicals oxidative damage, etc.In this way, certain pathological changes related to free radical oxidation can be prevented, such as atherosclerosis, cell aging and so on.In addition, the glycyrrhiza has a certain effect of lowering blood lipid and lowering blood pressure.
Every batch of our product was tested by authorized independent third party, Analysis testing center, Shanghai branch, Chinese Academy of Science. We send goods to customers with test report and COA. Our products were also tested by American Analytical Chemistry Laboratories and Chromadex too.
...more